We pack your order ecologically
When sending a lot of packages with cosmetics, it is important for us to properly protect them, but we also attach great importance to environmental protection. At this stage, we can no longer imagine using plastic for packaging, we have managed to find ecological substitutes for almost all necessary packaging elements.
Practically from the beginning of our activity, we use a skewer (which looks like crisps) to fill parcels - it is a high-quality, biodegradable and ecological material. Compostable, dissolves in water. The process of its utilization does not pollute the natural environment.
The paper we wrap our cosmetics with is an ecological alternative to bubble wrap. It is 80% recycled. It protects products against damage as well. Water-based print. Currently, we do not have bubble wrap in our warehouse, and the only products that may contain it are those where the brand still uses it (e.g. for additional protection of the shadow palette in the box).
The string with which we wrap the wrapping paper is 100% cotton, natural and ecological. Made of the highest quality cotton yarn without the addition of plastics. It has the PZH certificate and the necessary tests allowing it to enter EU markets.
The tape is made of eco-friendly coated brown paper, natural rubber glue and water-based paint. Fully recyclable.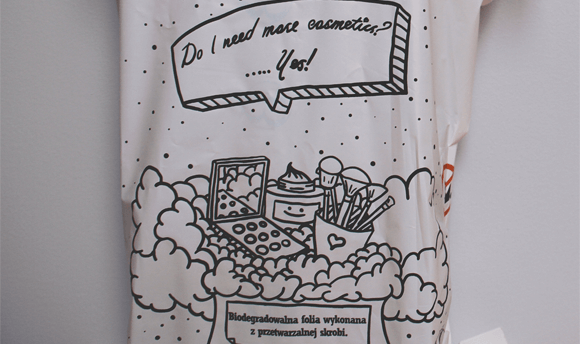 We also attach a card with the necessary information to each order, which is made of ecological recycled paper.
We have also started introducing biodegradable poly mailers. It is a compostable, vegetable-based shipping bag that protects the carton from water, dust and scratches.
If you have any additional suggestions regarding our packaging, feel free to email us at:kontakt@beautystuff.pl