Pozwól swojemu pięknu zabłyszczeć z najnowszym produktem rozświetlającym od BPerfect Cosmetics we współpracy z Mars The Label!
Persian Gold to płynny rozświetlacz do twarzy i ciała, który daje Twojemu ciału błysk muśnięty słońcem. Ta luksusowa formuła jest odporna na wodę oraz przenoszenie.. i nie drgnie, nieważne gdzie ją użyjesz!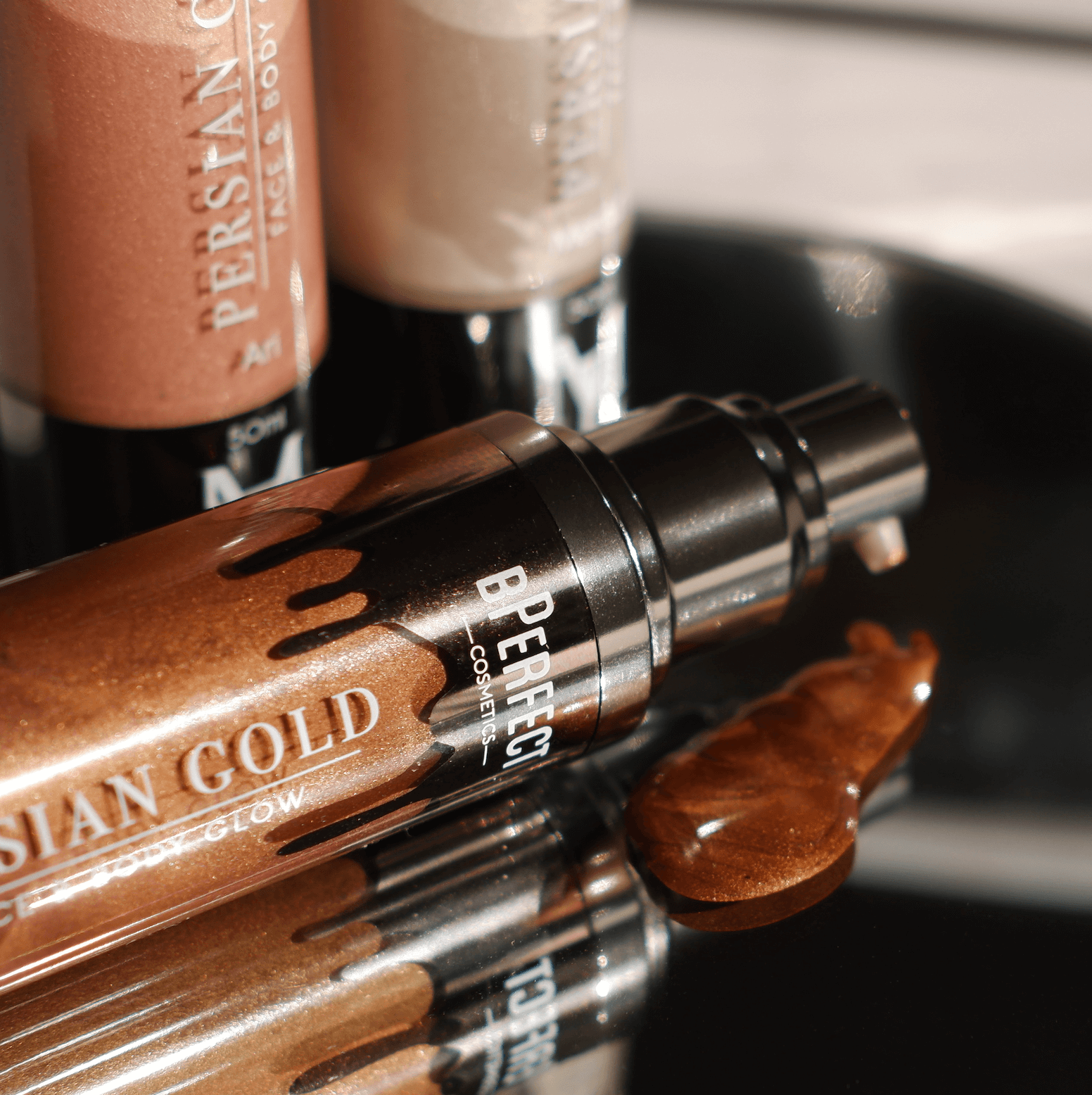 Jak używać:
1 ) Można nakładać pod podkład, aby uzyskać rozświetlającą bazę
2) Na policzki jako rozświetlacz
3) Rozsmarować na każdą część ciała (dekolt, ramiona, nogi), aby uzyskać nieskazitelny błysk
Dostępny w 3 odcieniach:
Ari - lśniący złoty połysk z delikatnym szampańskim brokatem. Idealny dla średnich odcieni skóry.
Taláyi - bogaty brązowy połysk z luksusowymi złotymi akcentami. Idealny dla ciemniejszych karnacji.
Mercury - delikatny biało-złoty połysk z perłowymi akcentami. Idealny dla jaśniejszych karnacji.

Pojemność: 50 ml