BPerfect x Stacey Marie Carnival III z najnowszej kolekcji Love Tahiti przynosi nam tropikalne wibracje, których tak bardzo potrzebujemy. Pozwól swojej kreatywności na odrobinę dzikości.
Kto pytał o nową paletę Carnival? Oto i ona! Idealna, zjawiskowa paleta do zabaw z makijażem przez cały rok. Kolory pasujące na każdą porę i na każdą okazję, wystarczy uwolnić swoją wyobraźnię!
Paleta Carnival III wyszła spod rąk brytyjskiej MUA Stacey Marie, co więcej jest to TRZECI wspólny produkt Stacey z marką. Stacey Marie prowadzi kursy szkoleniowe z makijażu, w dodatku jej konto na Instagramie obserwuje ponad 500 tysięcy osób. Każdą ostateczną decyzję odnośnie kolekcji Love Tahiti od początku do końca podejmowała Stacey we własnej osobie, a więc BPerfect x Stacey Marie Carnival III to dzieło idealne.
Co cechuje palety z serii Carnival?
Niesamowita pigmentacja, trwałość, "samo-blendujące się" cienie, a co za tym idzie, łatwość i wygoda w używaniu, dlatego sprawdzą się nawet jeśli jesteś początkujący/a. Ma same najlepsze cechy, których szukasz w palecie. Nie bez powodu poprzednia siostra jest okrzyknięta jedną z najlepszych kolorowych palet na rynku. W Carnival III jakość pozostaje taka sama, jednakże otrzymujemy inną gamę kolorów, która uzupełnia poprzedniczkę.
Czy potrzebujesz Carnival III?
Po pierwsze, uważamy, że każdy kto siedzi w świecie makijażu jej potrzebuje. Palety Carnival to są jedne z tych palet, które warto przetestować, ponieważ podbiły serca milionów wizażystów na całym świecie i występowały w filmach najbardziej znanych beauty gurus. Szanse na miłość są ogromne! 
Co mamy w środku Carnival III?
Paleta BPerfect x Stacey Marie Carnival III zawiera 40 ZUPEŁNIE NOWYCH odcieni. Tym razem bez rozświetlaczy, żaden cień nie powtarza się w poprzednich paletach! Jest idealna dla makeup artists i wielbicieli kolorów. Otrzymujemy mnóstwo odcieni, od zieleni, niebieskości, żółci, po róże, fiolety. W palecie mamy także czerń, czyli jeden z najważniejszych i najbardziej pożądanych odcieni. Znajdziemy tutaj różne wykończenia cieni - od niesamowicie napigmentowanych matów poprzez metaliki, aż do błysków z ogromną ilością pereł.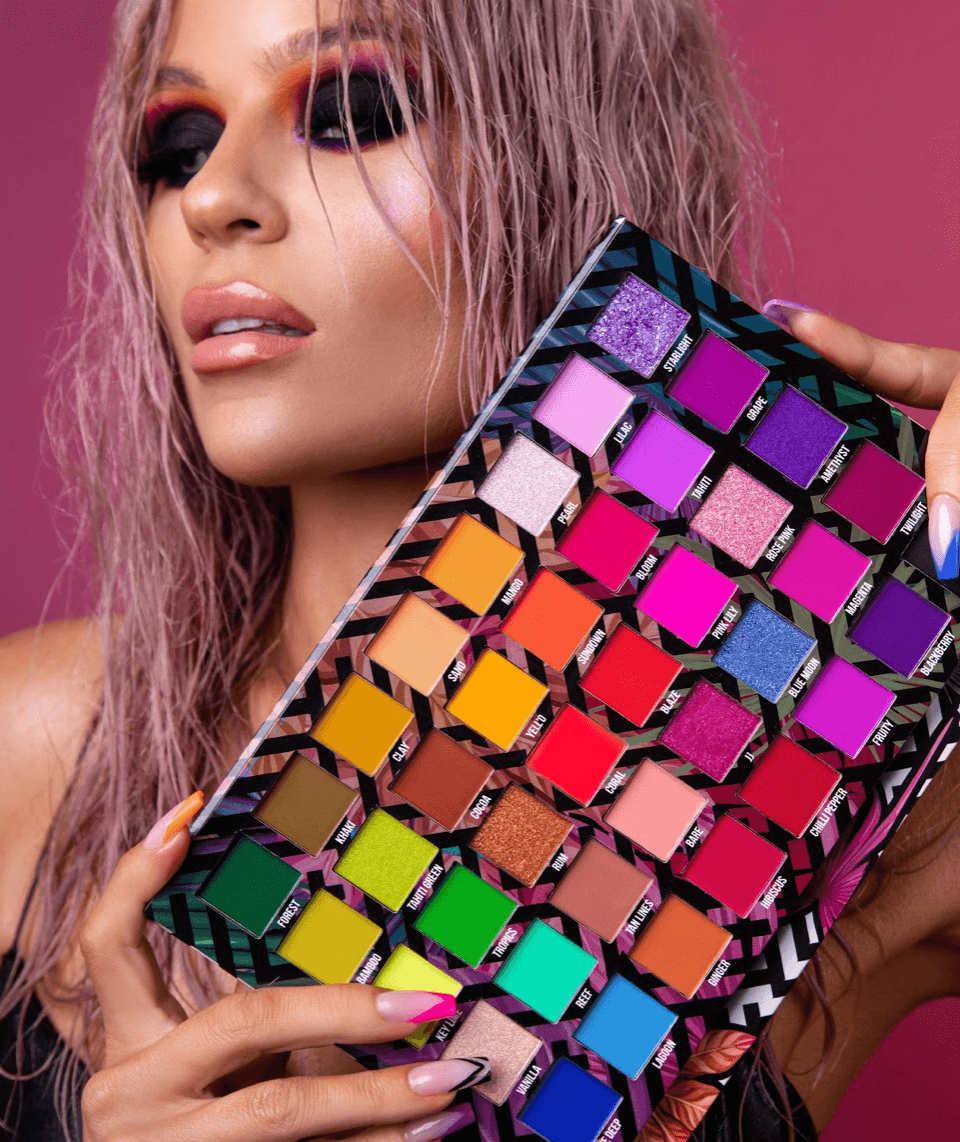 Rozmiar palety jest odrobinę mniejszy niż słynnej Carnival XL PRO - wciąż jednak otrzymujemy sporej wielkości paletę. W środku mamy również ogromne lusterko.
Cała kolekcja
Razem z paletą powstało 10 innych produktów, wszystkie należą do kolekcji LOVE TAHITI, a więc zachęcamy także do ich sprawdzenia!
Mokre rozświetlacze, błyszczyki i rzęsy to produkty idealnie pasujące do BPerfect x Stacey Marie Carnival III i tropikalnego klimatu.
Paleta zawiera:
31 mocno napigmentowanych matów

4 prasowane pigmenty duo shift

3 cienie metaliczne

2 mocno napigmentowane błyski
Swatche, tutorial, a także recenzja najnowszej palety: https://www.youtube.com/watch?v=OwJla_p7DV8